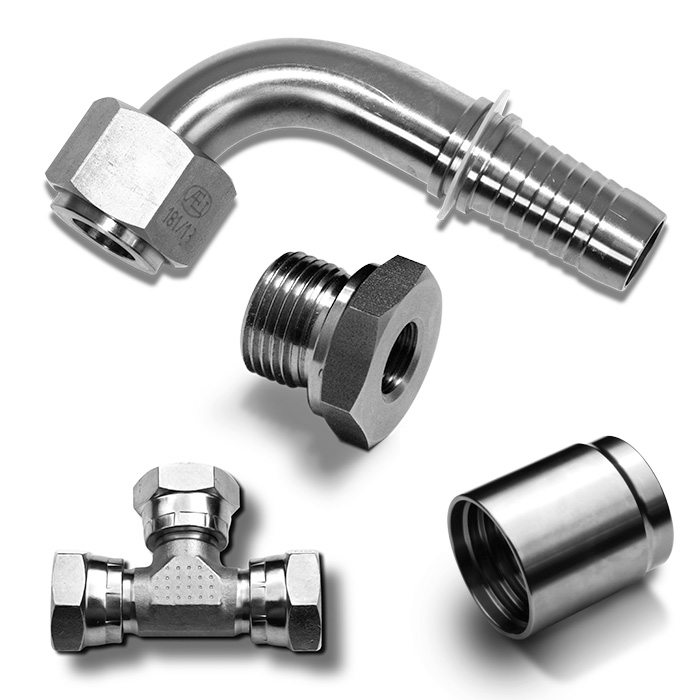 Aertubi: stainless steel adapters and unions
AERTUBI S.r.l. was founded in 1981, operating in the machining and distribution of parts for the oil hydraulic industry.
In 1995 the company specializes in producing stainless steel pipe fittings and bushes for flexible pipes.
Given its success, in the year 2000 it further expands its production of pipe fittings and adapters, taking on sales as well.
Since 2004 the activity and production have been regulated by the quality management system certified by Kiwa Cermet and updated on 07-12-2016 according to the UNI EN ISO 9001:2015 standard requirements.
Stainless steel used in AISI 316L (1.4404) and AISI 316Ti (1.4571) is always provided with test certificates EN 10204 (2004), 3.1.
Our experience, reliability and quality make us stand out in the market.